Presently sponsored by: Varonis. Free Video Course: 7 Hidden Office 365 Security Settings You Can Only Unlock with PowerShell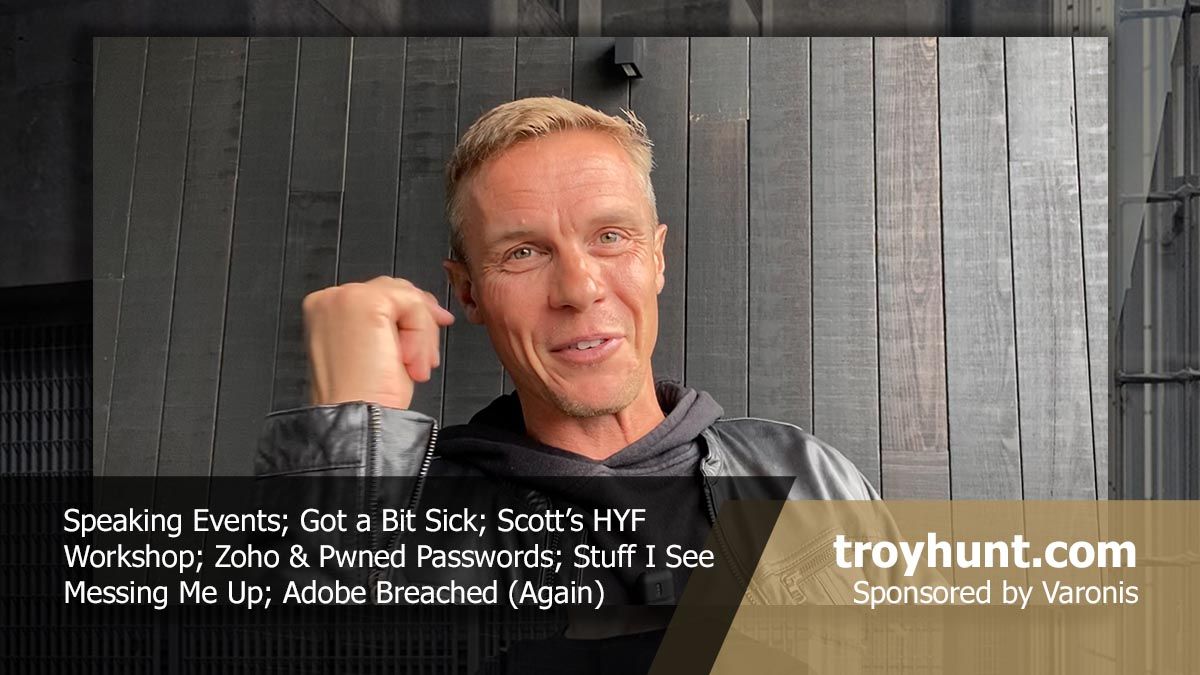 It's been a pretty full week this one with a couple of talks in Sydney followed by another in Melbourne. Then, to top it all off, getting sick hasn't helped and oh boy did this one hurt. Good news is that even just a few hours after recording this video I'm feeling much better, but I desperately need to take a longer period of rest if I don't want a repeat of this any time soon. That'll come, but not for a while yet.
Oh – I forgot to mention it in the vid but I'm also now publishing this podcast via Spotify. Check out the link below if that's your preferred means of consuming podcasts.
References
Catch Scott Helme running Hack Yourself First in Amsterdam on December 9-10 (he's like me, but with a weird accent)
Zoho is now checking users' passwords against Pwned Passwords (that means a welcome change to my talks that feature them!)
Adobe got breached – again (but I'm yet to see any evidence to suggest that puts them at greater future risk, along with other commentary…)
Varonis. Free Video Course: 7 Hidden Office 365 Security Settings You Can Only Unlock with PowerShell

Troy Hunt's Blog